Spintly Visitor Management Software
Spintly VMS provides you with a modern & effortless way to manage and track your daily visitors. Now get rid of the visitor register at the front desk and switch to Spintly VMS, a platform that helps you create a contactless visitor experience.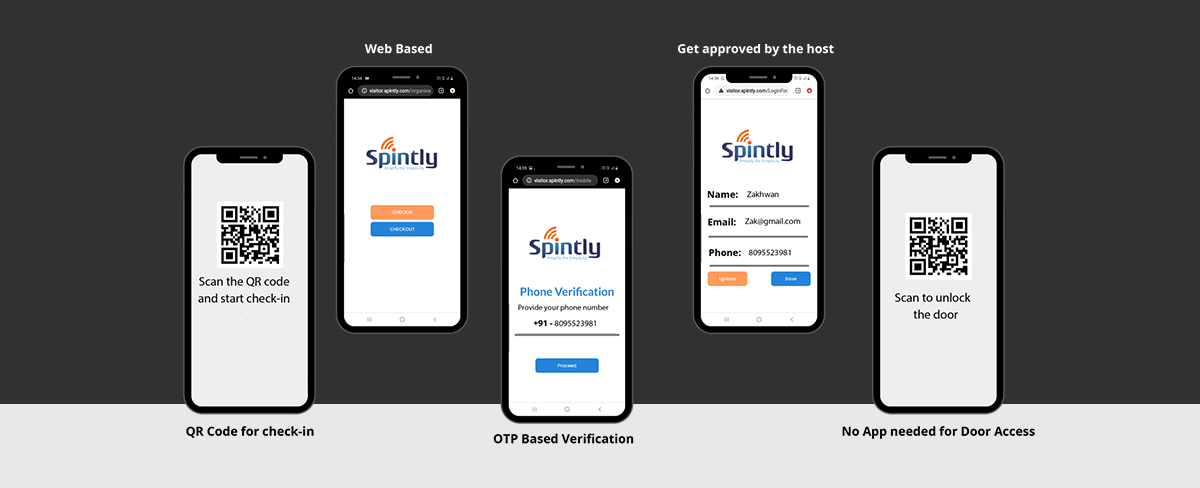 Features
A fully cloud-based automated system.

Fully contactless system for visitor check-in.

Integrated with Spintly Door Access control System.

Generate visitor reports and create audit trails.

Works for scheduled or unscheduled visitors.

User-friendly web-based Interface.

Covid-19 declaration & screening.

Host notification upon visitor arrival.

Email/SMS notifications.